The Players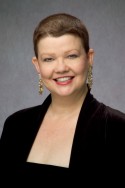 Heather Paterson studied music at SMU where she received a degree in vocal performance and pedagogy. After graduation she taught voice in the Dallas area and performed with several jazz-pop groups. She then added a second career in pediatric nursing. In the pursuit and practice of this endeavor she has earned two Associate Degrees, one Bachelor Degree, and her Masters Degree in Science and Nursing while accumulating a more than twenty five years career at Children's Medical Center in Dallas.
Most of this has been in the Intensive Care Unit. She currently is Nurse Practitioner for Palliative Care and Chair of the Nurses Peer Review Committee at Children's and is one of only 69 nurses in the USA certified in pediatric hospice and palliative care (CHPPN). In the mid '80s she resumed her musical career as cofounder of The Straight Ahead® Jazz Quintet (aka Straight Ahead®) with saxophonist Walter Pearson and pianist Jody Binford. In addition to the Straight Ahead®, Heather freelances with other jazz groups and local big bands. She has been a featured individual performer at the Sammons Center Jazz Series and was honored in being named that organization's Jazz Artist of the Year for 2011 and has conducted forums for the vocal division of the Department of Jazz Studies at UNT. With the band she performs at corporate events, private parties and area restaurant/clubs. The group has played at the WinStar Casino and at jazz festivals in Corpus Christi and Lake Texhoma, the Dallas Jazz Society's Salute to Duke Ellington, The Denton Arts and Jazz Fest, Fort Worth's Main Street Art Fest and the Taste of Dallas in The West End.The band's name says it all about its favorite jazz form. Heather's inspirations are the famed practitioners of the Great American Song Book and most particularly the late Ella Fitzgerald.
Saxophonist and leader Walter Pearson started playing professionally at the age of 14. He briefly attended UNT where he was a jazz tenor soloist in the Lab Band program. Choosing a business career, he worked his way through SMU playing in local and regional bands primarily in a Dixie group, The Cell Block Seven. After a 20+ year hiatus from music, he cofounded Straight Ahead® with singer Heather Paterson. In addition, he has been a sideman in several area big bands including the Les Elgart orchestra. In 1990 he got really lucky, marrying the lovely and talented Heather Paterson.
Drummer Henry Okstel Began his long professional career in NYC where he performed and/or recorded with head liners like Sheila Gordon, Johnny Knapp, Bill Watrous, Anita Bryant, and the big bands of Warren Covington (Tommy Dorsey), and Claude Thornhill. He then spent nine years in the Chattanooga-Atlanta area appearing with many other name bands including those led by Buddy Morrow, Billy Butterfield, Bob Crosby and Billy May. Henry has lived in the Dallas area since 1976 and has played with all of our prominent local performers. In addition he has played in 13 area musicals, toured with the national company of "Guys and Dolls" and backed nationally known acts including Bob Hope, Kaye Starr, Ray Price, Eartha Kitt and many others. He is also an accomplished percussionist and tympanist having performed in those roles in classical, pop and jazz venues. While maintaining a virtually full-time professional playing career, Henry teaches drum set to students in the Department of Jazz Studies in the Music School of the University of North Texas and at several campuses of the DCCCD
Bassist Bill Seitz, a native of New York City, began his full-time music career there in 1960. He worked with several big bands of the era including those of Tommy Dorsey (under the direction of Warren Covington), Richard Maltby and Ralph Marterie. The New York years saw him in many small group jazz qvenues including one year with pianist Peter Nero that included a live appearance on the Ed Sullivan TV show. Moving to Dallas in the mid-70's found Bill playing in Dallas' premier jazz clubs with leaders like Red Garland and Marchel Ivery. He has remained much in demand since then playing in small and big-band venues, He has appeared with Straight Ahead® for the past several years and is an integral part of the dynamics and groove of the group.
Pianist Tony Palos, began his study of the piano in 1987 at the age of eight. His influences include: Keith Emerson, Joe Zawinul, Keith Jarret, Oscar Peterson, Hromi, and his training in classical composers. He has performed at The North Sea Jazz Festival and with nationally recognized jazz performers including Clark Terry, Alex Acuna, Dizzy Gillespie, Dave Weckl, Steve Smith, and Lee Konitz. Tony has been in the DFW area since 1987 having attended the world renowned Jazz Studies Division of The School of Music at UNT where he studied with famed teacher, composer, author, and performer Dan Haerle. While at the university Tony performed with the Zebras keyboard ensemble and the Three O'Clock Lab Band. He is active in the DFW area as a freelance musician and with local groups including Fingerprints, Freddie Jones, The Dallas Jazz Orchestra, and The Project among others. He is co-leader with his wife Tina on trumpet of their electric jazz group, First Take.
Our repertoire , contains over 250 vocal and instrumental songs. The list includes composers and tunes associated with performers such as Cole Porter, Ella Fitzgerald, Irving Berlin, Tony Bennet, George Gershwin, Sarah Vaughan, Frank Sinatra, Count Basie, Duke Ellington, Hoagy Carmichael, Charlie Parker, Billie Holiday, Carlos Jobim, and many more. Seasonal music included and special event music prepared with prior notice. The band plays ballads, upbeat tunes and Latin favorites suitable for concert, background or dancing. Complete song list available upon request.
The Deal:, For information on availability and rates, please contact Walter Pearson at one of the following:
Telephone: 214/826-8577 or 214/403-1074
Fax: 214/826-0506 - email - walt@straightaheadjazzquintet.com
Web Page: www.straightaheadjazzquintet.com.
*References available upon request*
The Demo: Thanks for listening.p>